Frequently asked questions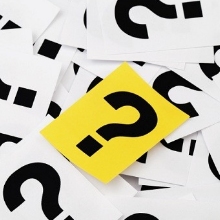 What extra charges are there? - None, all prices stated are fully inclusive.
Do you allow flexible booking dates - Yes, you can book mid week to mid week during the off peak season but a minimum of a 7 day stay is required.
Can we make a provisional booking while we arrange flights? - Yes, we will hold a provisional booking for 7 days.
Can we pay in Euros? - yes you can. Euro rates are shown on the Tariff page.
Do you require a deposit - Yes, 25% deposit is required to confirm the booking. Full payment no later than 10 weeks before the date of the holiday.
Do you require a key deposit - Yes, a key deposit of £250 is required fully refundable once the keys are returned and the Villa inspected.
Do you offer a welcome pack service - Yes we do, for £ 30.00 (€ 50.00) we can arrange for a Breakfast pack of Tea, Coffee, Bread, butter, Jam, Milk, Sugar, Cereals, bathroom essentials and so on. This is charged at approx cost and a receipt will be provided with the welcome pack.
What is the best way to get there? - Majority of people will fly into Malaga. There are a huge number of flights to Malaga from the UK. Also as an alternative, Ryan Air fly into Granada which is about 20 min's further driving time than Malaga.
Is driving in Spain difficult? - No not at all. A detailed map and clear directions will be given after booking to take you from Malaga airport to the door of the Villa.
What do we do in an emergency? - We will give you a full list of emergency numbers in the event of a miss-hap or accident. Also our local agents who are close by will also be able to help you.
Are there many tourist attractions locally? – Yes, there is an information board full of local tourist hot spots and activities with leaflets in the Villa.
How far is the nearest beach? – Approx 20 to 25 minutes drive at Torre Del Mar. There is parking right on the beach for 1 Euro for the whole day.
What documents might I need? - If you are hiring a car in Spain you must have your driving licence and passport with you at all times when driving. You must also have the documentation supplied by the hire company.

As Britain is part of the EU you can get free reciprocal medical care providing you have a European Health Insurance Card (EHIC). We strongly recommend this in addition to your travel insurance. With this card, medical care can begin immediately without the need to contact/check insurance cover.
What about insurance cover? - Our Villa is fully insured, including third party liability. We do however strongly advise you also buy travel insurance including cancellation insurance.